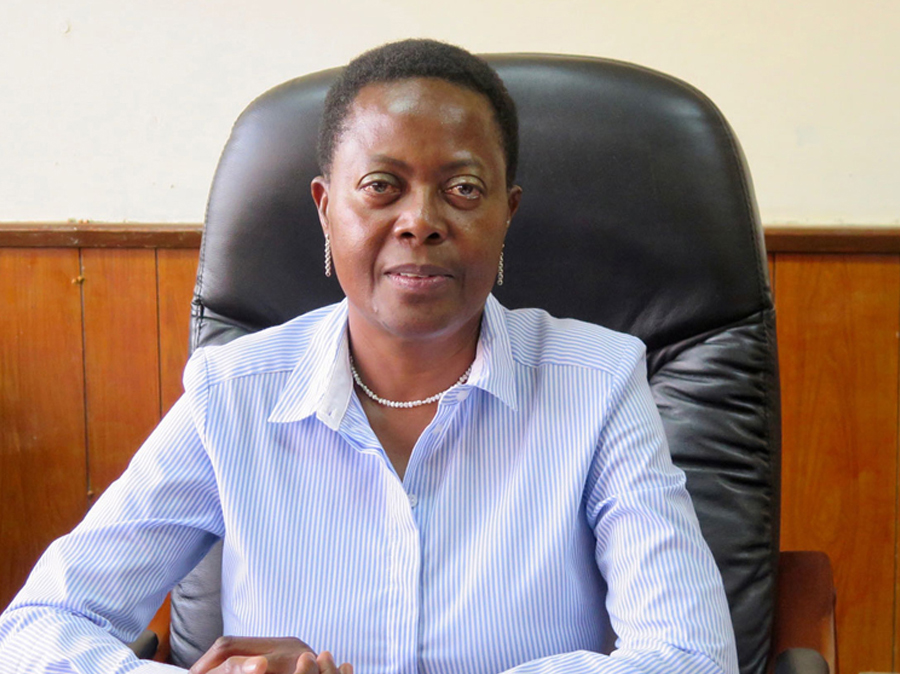 08 Jul

Interview with Mrs. Mary T. Ncube, Zambia Development Agency – Board Chairperson

Q: Kindly give us a brief academic and business background and how you became ZDA's Chairperson.

Mary T. Ncube (MN): I have a Bachelor's Degree in economics. After my graduation I joined KPMG and I studied accountancy. I worked in KPMG for 16 years until 1997. In 1995, I was promoted to partner in the Lusaka office, becoming the first women in KPMG Africa to be a partner. I then started my own firm in 1997. Part of the work I have done is governance work; I was chairperson of the Stanbic Bank Zambia from 2010 until last year. I started being part of a committee at the World Health Organization in Geneva from 2011 until last year, it was a committee that was looking at the administration as well as the financial accounting and auditing of the WHO.

Also I started on a similar committee at WIPO, World Intellectual Property Organization from 2013 until last year. Currently, I sit on a company that is a Private Infrastructure Development Group – PIDG Company, called Emerging Africa Infrastructure Fund. It part of DFID and it funds infrastructure projects in Sub-Saharan Africa. And last year, I became chairperson of the Zambia Development Agency – ZDA.
Q: Regional integration is a key priority for Africa, and Zambia is no stranger to it, being an active member of COMESA and SADC, for example. What is the importance of regional integration and what are the tangible efforts that have been made so far, such as the Tripartite FTA to boost intra-Africa trade?
(MN): On one hand, Free Trade Areas have been positive for Zambia, they enhance competitiveness and also allowed us to try to be more competitive in terms of our linkages with other countries. But on the other hand, being member of these trade blocks, and since Zambia is looking for industrialization, it has been challenging for our own industries and companies to grow competing with those bigger economies. But in general I would say that being part of these trade blocks is being positive for Zambia.
Q: Commerce Minister Mwanakatwe stated the need to position Zambia's industry to become a key regional player, or you will be faced with high levels of imports into the country. How is the Government working towards industrialisation, value addition and job creation?
(MN): Basically, we have been a mono economy for quite a long time, depending mainly on copper as a main economic source. We have been already in talks for a long time to diversify our economy outside from copper, but I think the crunch came about two years ago when we had the energy crisis and the downturn in the copper prices. If we don´t diversify our economy, if we don´t resolve the energy crisis and if the prices of copper are low, this country cannot survive. When that happened we started to talk about diversification seriously, it opened our eyes. We really need to diversify our economy, industrialize it and are currently working towards it.
Q: During President Lungu's State of the Nation Address in March 2017, he called for a national transformation. Accordingly, the 7th National Development Plan 2017–2021 was approved in June. Zambia's macroeconomic objectives include accelerating the diversification of the economy, particularly towards tourism, energy, mining, agriculture and agro processing. What are ZDA's key strategies to diversify the nation's economy and what are the tangible results so far?
(MN): Basically, in terms of the ZDA one of our key mandates is to attract investment, both local and FDI. In terms of the 7th National Development Plan, the key is the industrialization and the diversification into different sectors. We are focusing on agriculture, manufacturing, agro processing, construction and also energy. We are now exploring opportunities in non-traditional ways of generating power, through solar and wind power for example. In the ZDA, we are trying to attract investments into those priority areas and are lobbying for incentives that actually bring investors into those key areas.
One of the other areas we are looking at is value addition, and value addition in non-traditional export areas. We are good in producing a lot of things in Zambia. Particularly if you look at the agricultural sector, Zambia could feed a lot of the countries that surround it. We have good climate for growing soya beans or maize for instance. So, if we don't export primary products, but add value to these crops, it would bring more benefit than exporting them in a rough form. Forestry products, timber, etc. could also be a good opportunity regarding value added exports such as furniture. We are aiming that the government is consistent in its policies to create confidence and also in regards to raising the capacity of this country to add value.

Q: ZDA says enhancing the development of SMEs cannot be over emphasized as SMEs play an important role in employment creation and economic growth. With this statement in mind, how are you contributing to the development of Zambia's SMEs?

(MN): Part of our mandate is to develop entrepreneurship and also capacity of our small businesses to grow. We have actually undertaken a number of training courses to try to raise the capacity of our SMEs. However, one of the challenges we are facing now is the access to finance. Most of the finances SMEs have access to is short-term, and sometimes this is not enough since some of them need longer term periods of 4 to 5 years. There is an organization called the Citizens Economic Empowerment Commission – CEEC, which has a fund that helps local entrepreneurs. But there is a much bigger demand that requires finance, and for us to grow the economy we have to support these SMEs to grow.

Q: The Government is doing great efforts to enhance the ease of doing business and to improve Zambia's investment climate, having being ranked among the top-10 best African countries for business and the 7th most competitive African economy according to CNN. Commerce Minister Mwanakatwe mentioned also that her Ministry has an aggressive agenda to reform the business environment. As ZDA has a key role in here too, how would you describe today's investment and business environment?

(MN): Today the business climate is conducive. If you look at the GDP, before 2015 the economy grew by about 6.8 – 7%. In 2015 and 2016 there was a drop to about 2.3% GDP growth because of the problems with the rainfall, depressed copper prices and energy generation issues. But now, the projection is that Zambia will grow its GDP about 4% for 2017.

There are different factors that have created stability and a conducive environment for businesses to grow. The tightening of monetary policies saw the inflation drop and the exchange rate stabilize. Zambia also enjoys political and social stability. The ZDA has also played a pivotal role to attract new businesses and reinvestment into the country, which in turn shows stability. It is also worth mentioning that doing business in Zambia has a reasonable cost, it is not very expensive.

Q: President Lungu said that a strong partnership is a necessity between Government and the private sector. How smooth is the dialogue between the different stakeholders in Zambia?

(MN): I think it is very good. The government has been positive about development and has also allowed the private sector to do what they do best. The government has encouraged and allowed the private sector to lead the way to invest and has tried not to get involved with the private sector's activities. When you look at the 7th National Development Plan, there is a lot of room for the private sector to do a lot of business, a lot of development will be carried on by the private sector.

Q: Zambia and the UK have long enjoyed healthy and mutually beneficial relations and bilateral relations are becoming stronger and better every year. Indeed, business links are constantly growing with encouragement from both parties to further explore business opportunities. UK Minister for Africa Rory Stewart said last week during his visit that Zambia has been an important friend and partner for the UK for many decades and that he is looking forward to working closer with Zambia. What is your overview on the relations of both nations and where would you like to see a stronger cooperation?

(MN): The relationship between the UK and Zambia has always been good and consistent; we have a lot of UK businesses that are investing in Zambia and in terms of diplomacy relations, they are very good too. Despite of Brexit, I see there will be a lot of engagement between Zambia and the UK.

I believe that there are some areas we need to improve and that could be interesting for UK investors. For example, in the energy sector, now that the government has decided to remove the subsidies on electricity, it made the sector more attractive to investors. We also usually talk about increasing the generation of electricity, which is fine, but maybe we should also think about reducing the national demand from the grid. In terms of solar power, we need a company manufacturing solar geysers. If we have a policy that requires a residential area to use solar energy you will reduce the national demand and even generate jobs for the local people, it is a good improvement if it is possible to do efficiently.

Other areas that could be interesting for investors are agriculture. As I mentioned before, we have a very good climate and if the rains remain, it offers good returns on investment. We also need technology transfer and expertise, which we can get through UK companies. Mechanization is one area that we really need support for, we need capacity to be able to export agriculture crops as well as agro processed products, and this is another area that I think could be interesting for UK investors.

Assemblies of tractors could be also interesting, if we manage to do it in a cost effective manner. Then other areas such as FinTech, solar panels manufacturing, railways, digital health, online gaming have potential in Zambia. Last but not least, the UK could also support in raising the local people's productivity.

Q: President Lungu recently stated, "The time to act is now and we will therefore, need to be bold and decisive." With this statement in mind, what is Mrs. Ncu'be's action plan?

(MN): At the ZDA we would like to focus first is in the diversification of the economy, particularly into non-traditional exports. We see there is potential for boosting the GDP of the economy if we diversify into agro-processed goods. Secondly, we will focus on the development of the energy sector, trying not only to be energy sufficient but also being able to export the energy that we generate. Finally, productivity, which is one of the challenges of this country. We need to raise the skills of the people through training programs. The government has increased the skills of the trainees but this should be a synergy between the companies and the employees, to focus in what the companies really need.

Q: As there is a huge competition amongst African countries to attract the much-needed FDI, what confidence message would you like to convey to the international community about Zambia?

(MN): What I would like to say to someone that is making up his mind to invest in Zambia, is to look at our actual political stability, even if we had some political problems in the past, we are united people that don't like politics to divide us. Our aim is to survive, to live together and together develop a better country. We have also been enjoying economic stability for quite some time, we have monetary policies that have favoured the economy. The Bank of Zambia together with the Minister of Finance have handled the economy very well through measures to stabilize interest rates and exchange rates. We are now on the right track. The government is now putting in place the mechanism to manage our debt and stabilize the economy.

On the other hand, we are rich in natural resources, about 30% of the water in Africa is found in Zambia and the solar irradiation levels are high, giving potential to invest and developing the solar power sector. The ZDA together with the government is issuing Investment Promotion and Protection agreements – IPPAs, which assures for example that the government will not nationalize their businesses and will protect their investment. We have already done that with an energy company that will invest in solar power, as well as with the British American Tobacco Co. to protect their investment in Zambia.